Posted by gps2 | Filed under Event, Veranstaltungsprotokolle
SPACEgarage successfully launched for first time artwork into stratosphere!
Gary in a green capsule, portbunny in a red one, started at 5.30pm into Berlin´s cloudy nightsky.
They are on an ExperienceReturnMission, gliding back to unknown terrains.
Some nice pics at Jörg Reinhardt´s gallery:
I´m still working on a complete coverage clip, but reinhardt1975 has it for now:
Waiting for "GO"

Short to Start

Start!

But then beyond belief!
After 6,5h MissionTime portbunny sends back to MissionControl:
TouchDown at 52° 36′ 0″ N, 15° 54′ 0″ E 52.6°, 15.9°
My Polish RescueTeam invited me to celebrate Christmas there,
so expect my return next year.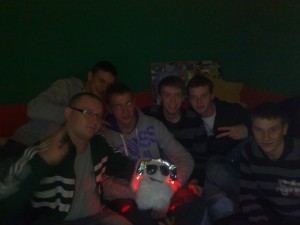 Connecting to MissionControl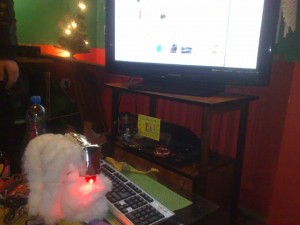 but now for par-tay ;)
Tags: SPACEgarage
Leave a Reply